Physical therapy, or PT for short, is a fairly common treatment ordered by doctors.   Doctors prescribe physical therapy as medical treatment for many different types of injuries that occur at work.
It is one of the most common types of medical treatment in a workers compensation claim.  Sometimes, your doctor will order physical therapy right after an injury.  Your doctor also may order physical therapy after performing a surgery to help you recover from that surgery and build back your muscle strength.
If you need physical therapy because of a workers compensation injury, the basic idea is that workers compensation covers that medical treatment.  Of course, you must follow some basic rules to get that treatment covered.
An authorized treating doctor must order the physical therapy.  Also, Georgia workers compensation law now has a 400 week limitation on medical treatment in most cases.  These are just a couple of the requirements.
Workers compensation should cover the physical therapy if you meet those requirements.  But, some workers compensation insurance companies delay or deny your physical therapy.  This delay and denial can hurt your recovery from your injury.
Since physical therapy is pretty routine treatment, why would I have difficulty getting it approved?
Years ago, insurance companies almost always approved physical therapy when the doctor ordered  it. However, insurance companies have started fighting about physical therapy a lot more in recent years.
Here is what happens a lot.  You see your doctor for an office visit, and your doctor orders your physical therapy.  Someone at the doctor's office either tells you that they will set it up or tells you to take it to a physical therapy provider to set it up.
A week later, your physical therapy has still not been scheduled.  Most often, your physical therapy will not be scheduled until the insurance company gives approval.
How does the workers compensation insurance company deny physical therapy?
Usually, the physical therapy office will want to get approval from the insurance company before scheduling your physical therapy.  The physical therapy office wants to know they are going to get paid for the work they do.  So, they contact the insurance company to try to get approval
The insurance company can deny your medical treatment in two basic ways:
They actually deny your treatment.  The insurance company does this by filing a Form WC-3 Notice to Controvert or by telling the physical therapy office that they are denying the request for treatment
The insurance company just does not give approval for the treatment (although they do not actually deny it)
What happens if the insurance company denies treatment?
If the insurance company denies the request for treatment, the physical therapy office will probably not schedule the treatment.  You will probably need to get some help to make the insurance company pay for the physical therapy.
But, what happens when the insurance company does not deny the treatment but just does not give approval? Unfortunately, the effect on you is pretty much the same because you do not get the physical therapy recommended by your doctor.  Remember, many medical providers do not want to schedule treatment unless they know they are going to get paid for it.
What if the insurance company does not approve as much physical therapy as the doctor ordered?
One other thing that you must watch out for is a partial approval.  This happens a lot with physical therapy.  Your doctor may order a certain amount of physical therapy, but the insurance company does not approve the full amount.
Take this example.  The doctor orders physical therapy three times a week for 4 weeks.  The insurance adjuster approves physical therapy two times a week for four weeks.
This is an example of partial approval.  I talk to many people who tell me that the insurance company did not approve as much physical therapy as the doctor ordered.
Remember that partial approval is really partial denial because the insurance company has denied part of the doctor's recommendations.  Because of that, you should treat it like any other denial of physical therapy and fight to get the doctor's recommendations approved.
What evidence does the insurance company need to deny my physical therapy?
It would be nice if there was a standard that said the insurance company has to approve the physical therapy unless they have certain evidence to deny it.  Georgia workers compensation law does not have that standard right now.  So, the insurance company does not have to have certain evidence to deny or delay your treatment.
Sometimes, insurance companies will get utilization review opinions from a doctor or other medical provider saying that you do not need physical therapy.  Other times, they will send questionnaires to the treating doctor or get a second opinion to try to deny your treatment.  The insurance company may also just refuse to provide approval without getting any evidence at all.
Whether the insurance company gets evidence or not, the result to you is the same.  You face an obstacle getting the treatment you need to recover from your injury.
What can I do to get my physical therapy approved?
The first step is to talk to the physical therapy office.  You want to find out what they have done.
Have they requested approval?
If so, have they received any answer from the insurance company?
If they have received an answer, what was the answer?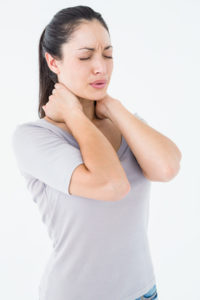 Often, your next step will be to contact the insurance adjuster to ask them to approve the physical therapy.  Hopefully that will correct the situation, but the insurance adjuster may refuse to approve the treatment or give you an excuse.
If this happens, you may need to do more. When the insurance company does not pay for physical therapy voluntarily, you can take measures to force them to pay for that treatment.  Some of the measures you can take include:
Filing a motion or a Form WC-PMT to get the treatment approved
Asking the doctors office to file a Form WC-205 requesting approval
Requesting a hearing in front of a judge to get approval
Sometimes, you have to go one of these routes to get approval.  If you do, I would suggest that you talk to an attorney to find out the best option for you and to decide if you need to hire one to pursue one of these options.