What will I get from a free consultation?
A free consultation with one of our workers' compensation attorneys will provide you with at least three things:
We can put together a summary of the important facts of your case for you.  You can use this summary regardless of whether you decide to hire us or another attorney to handle your case.
We will discuss the legal issues involved in your case.
We will discuss our plan for what we would do on your case in the event that you do decide to hire us.
This consultation should help you find out about your rights and whether you need an attorney to represent you.  Sometimes, the free consultation on its own may provide you with enough information to solve your workers' compensation issue.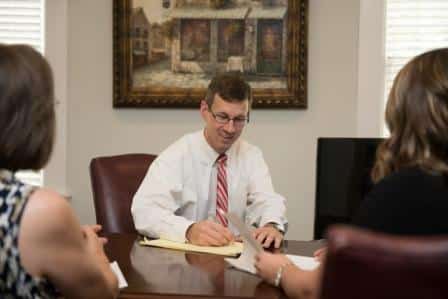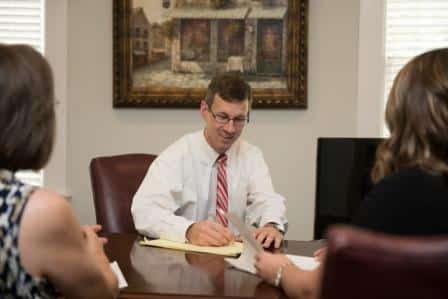 Does a Free Consultation Cost Me Anything
No.  There is absolutely no charge for this consultation.  In this situation, free means absolutely free.
How long will the consultation last?
The consultation usually lasts somewhere between 15 and 30 minutes. During this time, we will discuss the facts of your case and how we might pursue your case if you decide to hire us.
If your case is more complicated, the consultation can take a little longer.  We want to make sure and take the time to understand your situation.
Do I have to come into your office to have a free consultation?
No. We are happy to meet with you in person, but the consultation can be done over the phone as well.  We can even do consultations via email.
How Much Will It Cost If I Decide To Hire You As My Attorney?
Even if you do decide that you need to hire us after the free consultation, it still will not cost you anything unless we recover money for you.  This is because we handle workers' compensation cases on a contingency fee contract.  This is different than attorneys that work by the hour or require that you pay money up front, known as a retainer.
A contingency fee means you only pay us for the work that we do on your case if we get something for you.  If we do not recover money for you, then our work on your case is free as well.  It is not going to cost you any money up front to hire us on a workers' compensation case.
In workers' compensation cases, our contingency fee is 25% of weekly workers' compensation benefits or settlement that we obtain for you.  If you decide to hire us, we will go over the contract with you and answer any questions that you have about this.
Are There Any Costs Other Than Attorney's Fees?
The only small costs that might be incurred are the costs associated with your case.  This cost is not for the work we do on your case.  It is for the charges by other companies to get the information we need to pursue your case.
These charges might include getting copies of medical records, transcripts, court costs or other things.  We go ahead and pay these costs for you while your case is going.  This way, you do not have to pay them while you are recovering from your injury.
Generally, these costs are paid back to us when you receive a lump sum of money on your case in the form of a settlement or back due benefits.  However, you are technically still responsible for the costs even if your case does not settle.
How Can I Schedule a Free Consultation?
A free consultation with one of our workers' compensation attorneys is easy to set up.  There are two ways to do it.
Call us at (770) 214-8885.  One of our client intake specialists will get some information from you and schedule the consultation.
Complete and submit the consultation request form.  That will send us an email and one of our client intake specialists will get in touch with you to schedule the consultation.
As you can see, we try to make our consultation process as straightforward and helpful as possible.  There is no obligation on your part in requesting a consultation.  Instead, we offer free consultations as a way for you to understand your rights under the law and then decide if we might be able to help.  We look forward to hearing from you.