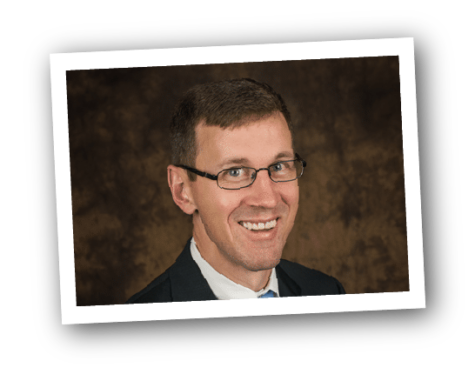 Jason Perkins
Workers' Compensation Attorney
Although workers' compensation is supposed to balance the interests of injured workers and employers, it seems like injured workers often get the short end of the stick. I cannot tell you how many times people have contacted me because they are frustrated with the delays that they encounter trying to get the treatment and compensation that they should after an injury at work. Trying to make sure that the workers' compensation system treats people fairly is what motivates me to work hard.
Travis Studdard
Veterans Disability Attorney
One of my favorite stories in the Bible is David's defeat of Goliath. David should have never stood a chance against Goliath. David was a young shepherd boy, not a soldier. Goliath was a giant man and skilled warrior. Despite these overwhelming differences in size, strength, and experience, David was able to defeat his foe with a slingshot and stones.
As a lawyer, I am proud to have always represented "Davids" against the "Goliaths" in their lives. My clients have always been just regular, hardworking people facing incredibly tough odds against someone with more money, time, and experience.
Jason Perkins and Travis Studdard have devoted their legal careers to helping injured workers with workers' compensation claims.  Every day, they witnessed the struggles that injured workers have in Georgia's workers' compensation system.
They wanted to help injured workers more.  The formation of Perkins Studdard provided Jason and Travis with an opportunity to do just that.  The Perkins Studdard workers' compensation team specializes in helping Georgia's injured workers learn their rights and receive the benefits they deserve.
Read below to find out more about the other members of our workers' compensation team.
Paralegals and Legal Assistants
April Perkins
April Perkins is the Financial Manager for Perkins Studdard LLC. She has a Bachelor of Business Administration in Accounting from the University of North Georgia and a Master of Accountancy from the University of Georgia. She enjoys reading, walking, and spending time with her husband, two children, and dog.
Tina Williams 
Tina Williams works in the Worker's Compensation Division as a paralegal. Tina resides in rural Alabama and enjoys spending time paddle boarding on beautiful Lake Wedowee.  
Jessica Hyatt
Jessica Hyatt works in the Veterans Disability Division of Perkins Studdard LLC as a paralegal for Travis Studdard. She has a Bachelor of Science in Psychology from the University of West Georgia and is pursuing a Master's of Business Administration from Louisiana State University-Shreveport. In her free time, she enjoys spending time with her dogs, Finn and Yoda, and reading a good book.
Chandler Tharp
Chandler Tharp works in the Veterans Disability Division of Perkins Studdard LLC as a legal assistant for Travis Studdard. She has an English degree from Georgia State University. In her free time, she enjoys spending time with her family and dogs, reading any type of book, and learning how to cook new recipes. 
Liz Parrish
Liz is a legal assistant in the Workers' Compensation Division of Perkins Studdard. She has a Bachelor of Arts in History and a Master of Secondary Education. In her free time, Liz enjoys traveling, cooking, and spending time with her daughter who does competition twirl.