Georgia workers' compensation law uses many different forms.  This article discusses three forms you may encounter when benefits are paid or denied in your case.
Notice of Payment or Suspension of Benefits (Form WC-2)
The Form WC-2 is a form that you are likely to receive in your case if your doctor disables you from work or says that you can go back to work.  This form has a dual purpose:
Your employer or their insurance company use it when they start paying (commence) benefits
They also use it when they stop paying (suspend) benefits.
In either situation, the individual preparing the Form WC-2 should complete Part A of the form.
If benefits are being started, the employer or insurance company should also complete Part B of the Form WC-2 and indicate several things:
The weekly benefit amount
The date that benefits started/will start
The type of benefit that is being paid
The date and amount of the first check
Whether or not the first check includes a late penalty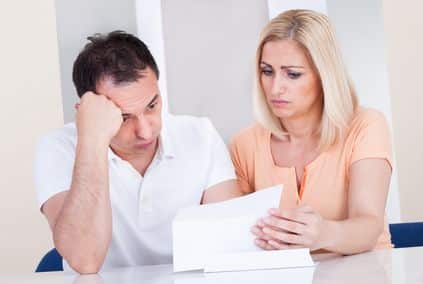 If benefits are being suspended, then the employer or insurance company will complete Part C of the Form WC-2.  As the form states, there are ten separate enumerated reasons that benefits might be suspended.  These reasons for suspension generally fall into a few basic categories
You have returned to work or are able to return to work
You have recovered from your injury
Your benefits (temporary total disability, temporary partial disability, or permanent partial disability) have run out
It is important to understand that the suspension is not a determination by a judge or anyone at the Georgia State Board of Workers' Compensation.  It is simply a claim being made by your employer or their workers' compensation insurance company.  You or your attorney can contest this suspension.
Notice to Controvert (Form WC-3)
"Controvert" is a fancy word for "deny".  So, when you receive a Form WC-3 Notice to Controvert, the insurance company is denying either your whole claim or some specific part of your claim.  Under Section B of the form in the middle of the page, the person filing the notice to controvert should specify what is being denied.
Section (B)(1) is completed if the entire case is being denied by your employer or insurance company.  Section (B)(2) is completed if a specific form of medical treatment or testing is being denied for some reason.  Section (B)(3) is completed if only part of the claim is being denied.
Notice of Claim/Request for Hearing/Request for Mediation (Form WC-14)
The most common use of a Form WC-14 is to request a hearing in front of an Administrative Law Judge at the Georgia State Board of Workers' Compensation.  Hearings decide controversies or disagreements between injured workers and their employers about workers' compensation cases.
If you do not have an attorney and receive a Form WC-14, then your employer or their workers' compensation insurance company is probably requesting a hearing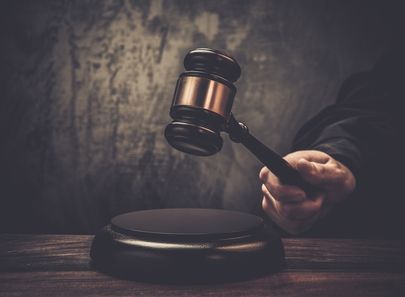 about some issue in your case.  They could be seeking to suspend your workers' compensation weekly benefits or seeking to change your workers' compensation doctor.  The reason that they are requesting a hearing should be stated in Section B of the Form WC-14 under "Hearing/Mediation Issues".
Sometime after the request for hearing is filed, you will receive a Notice of Hearing from the Georgia State Board of Workers' Compensation.  This notice informs you when your case is scheduled for trial.
You are not required to have an attorney to go to a hearing, but I would strongly recommend it.  There are special rules that apply in order to present evidence at a hearing.  Attorneys have training to know how to present your case and how to get evidence admitted in court.
Without proper representation, you may fail to get the evidence admitted that is needed to prove your case.  If this happens, you will likely lose your case.
What should I do if I receive one of these forms?
If you have been injured at work and receive one of these forms, you should talk to a workers' compensation attorney.  These forms affect the workers' compensation benefits you receive.
You need to make sure the insurance company pays you the benefits you should receive. An attorney can help you understand that.
Many people worry that speaking with an attorney will be expensive. I provide free consultations in workers' compensation cases so that people do not have to worry about that cost. If you are interested in finding out more about how a free consultation works and what you will learn, just take a couple of minutes and look at this article that explains the process.
Other Georgia workers' compensation forms
There are many other Georgia workers' compensation forms. To find out more about those forms, just read this other article about the basic forms