Georgia's workers compensation law is complicated and confusing.  This is the case even when you are dealing with a relatively minor injury.
An amputation is much more than a minor injury.  Also, in addition to the rules that apply to other injuries, Georgia has special workers compensation rules which apply to injuries involving amputations.
You need to understand these rules in order to make sure the insurance company does not take advantage of you.  This article is intended to provide you with some helpful information about the general rules and special rules that apply to workers compensation amputation injuries.
What is an amputation?
You may have questions about what all qualifies as an amputation.  As this article from a doctor at John Hopkins discusses, amputation involves the loss or removal of a body part.
In workers compensation, amputation injuries can happen a few different ways:
The injury itself causes the loss of the body part – I have represented many people who have lost fingers using a saw or some other type of machine.
A doctor recommends surgical amputation after the injury – This sometimes happen with people with severe crush injuries where the doctor recommends surgery to remove the injured body part.
A condition develops as a result of the injury which requires amputation – This could happen with infection or other disease that develops as a result of the original workers compensation injury
Regardless of why an amputation is required, the end result is the same.  You lose a part of your body.  This is certainly traumatic.  It will almost certainly affect your ability to return to work and require ongoing medical treatment.
What medical treatment can I get for an amputation?
Medical treatment and testing for your injury is one of the primary benefits provided for Georgia workers compensation injuries.  Basically, the insurance company need to pay for treatment and testing for your injury that is provided by authorized workers compensation doctors.
When you suffer an amputation as a result of a work injury, some of the common types of medical treatment you might need are:
This list is not intended to be complete.  As long as it is ordered by your workers compensation doctor for your injury and it is reasonable and necessary, then it should be covered.  But, there are some limits.
The primary limit is a time limit which only makes the insurance company responsible for medical treatment for 400 weeks from when your injury occurred.  This time limit applies to injuries that occurred after July 1, 2013.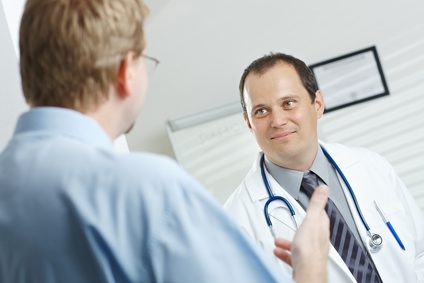 400 weeks is a little more than seven and a half years.  While this is a long time, there is a good chance that you will still need treatment for an amputation injury more than 400 weeks from when it occurs.
Fortunately, there are exceptions to the 400 week limit on medical treatment.  Certain type of amputation injuries will qualify for a catastrophic designation.  If an injury qualifies for a catastrophic designation, the 400 week limit on medical treatment does not apply.
Even if an amputation injury does not qualify for a catastrophic designation, certain types of treatment after 400 weeks may still be covered.  There is an exception to the 400 week cap that covers prosthetic devices in some situations.  So, the repair or replacement of a prosthetic device after 400 weeks should generally be covered.
Are there time limits on how long I can get workers compensation checks?
This is a big concern when your amputation makes it very difficult for you to return to work.  If you cannot go back to work, you will depend on the temporary total disability check you receive from workers compensation to get by.
Georgia workers compensation has limits on how long you can receive temporary total disability checks.  It also has rules which apply which can reduce the amount of your checks.
The maximum time you can get checks for being out of work in most cases is 400 weeks from when your injury occurred.  As I discussed above, this is about seven and a half years which seems like a long time.  But, some severe injuries make it difficult for people to ever return to work.  Fortunately, this 400 week limit does not apply if your amputation injury qualifies for a catastrophic designation.
If your amputation injury is going to keep you out of work for a long time, you need to find out if you will qualify for a catastrophic designation.  You also need to find out if your check is going to be reduced to temporary partial disability  through the filing of a Form WC-104 by the insurance company.
Can I see a different doctor?
Often, your employer will tell you what doctor to treat with after you get hurt.  But, you do have the ability to see a different doctor other than the one to whom your employer sends you.
Georgia law gives you the right to choose your workers compensation doctor with limitations.  You generally have to pick a doctor off of your employer's panel of physicians.  But, you may also have the right to pick any doctor you want if your employer did not have a valid panel of physicians.
Apart from changing your doctor, you also have the right to get a second opinion.  This can often be important if you have questions about the treatment your doctor recommends or if your doctor is not being supportive.
If you are interested in learning more about seeing a different doctor, please read this article I wrote that provides a lot more detail about your rights.
What happens if I cannot go back to my regular job?
Many amputation injuries make it difficult for you to do your regular job.  If your injury prevents you from returning to work at your regular job, your employer should provide you with another suitable job or start paying you temporary total disability benefits.  This will provide you some money coming in while you recover from your injury.
Unfortunately, there are limits to how much you can recover when you suffer an amputation injury.  If you sprain your knee, you will likely recover 100 percent after a few weeks or months.
With an amputation, you will never have 100 percent recovery.  So, you could still not be able to return to work even when you reach maximum medical improvement.  If this happens, you should continue receiving temporary total disability benefits while you are out of work, but you have to worry about the time limits on workers compensation checks that I mentioned above.
Will I receive permanent partial disability benefits?
Yes.  You should receive permanent partial disability benefits at some point when you suffer an amputation injury.  All amputations involve some degree of permanent partial impairment because you permanently lose a part of your body.
Your workers compensation doctor should give you a permanent partial disability rating for the amputation.  The rating will depend on what body part you lost.  When they give this rating, doctors are required to use the Fifth Edition of the AMA Guides to the Evaluation of Permanent Impairment.  This rating entitles you to some additional benefits from the workers compensation insurance company.