When you suffer a serious injury, you need good medical treatment to recover.  Because of this, the medical benefits provided under Georgia's workers' compensation law are some of the most important benefits in your workers' compensation case.
Of course, the ability to get the medical treatment you need is almost as important as the right to get treatment.  It does not do you any good to have the right to see the doctor if you cannot enforce that right.
Many insurance companies have tried to take control of your workers' compensation medical treatment.  One of the ways that I see this happen is by insurance companies trying to schedule your doctor's appointments.
Can I schedule my own doctor's appointments?
Yes.  You can schedule your own appointments with your doctor.  But, there is a problem that makes this more difficult than it used to be.
You are supposed to be able to go to the doctor that is an authorized physician in your workers' compensation case to get reasonable and necessary treatment without the insurance company's approval.  But, actually getting that done is getting harder and harder.
Most doctors and other medical providers want to know that they are getting paid by the insurance company in order to treat you.  This means that most of them will want to receive authorization from the insurance company for your appointment.  Georgia law does not require doctors to get preapproval from insurance companies, but it can be difficult to get a doctor to treat you without that approval.
So, you do have the right to schedule your own doctor's appointments, but you are probably going to have to make sure the insurance company approves them before the doctor agrees to see you.  As long as that approval is given you should be able to get in and see the doctor at your convenience.  If the insurance company does not approve the appointment, there are some steps you or a workers' compensation attorney can take to get the appointment approved.
Can the insurance company schedule a doctor's appointment for me?
There is not a hard and fast answer to this question.  The insurance company does have some ability to schedule certain workers' compensation doctors appointments, but they do not get to completely direct your treatment.
What does this mean? Many insurance companies will try to schedule all of your medical appointments for you.  They may even cancel appointments and reschedule them.  The general rule is that you can direct your treatment and that the insurance company cannot force you to go to the doctor on a particular day.
Now, insurance companies do have some rights under Georgia's workers' compensation law to schedule medical appointments.  The primary way an insurance company can schedule a medical appointment is the ability to force you to return to your authorized treating physician if you have not seen that doctor in a while.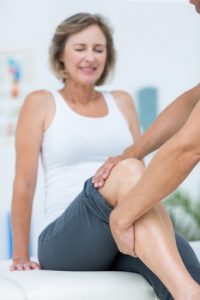 The insurance company's right to schedule an appointment with your authorized treating physician gives them some power.  This power comes from them potentially being able to suspend your weekly workers' compensation benefits if you fail to attend appointments about which they have timely notified you.
Does the insurance company have any other rights to schedule medical appointments for me?
Yes.  The insurance company can also schedule appointments for what are commonly referred to as "independent medical evaluations" or "IMEs".
When an insurance company schedules an IME, it is not for treatment.  Instead, it is the insurance company's opportunity to have you evaluated by a doctor of their choice.
The workers compensation insurance company gets to schedule your IME appointment.  The basic requirement is that the IME be scheduled at a reasonable time and place.
If you are not able to attend the IME appointment at the time that has been scheduled, you should look into getting it rescheduled sooner rather than later.  Many doctors who perform IMEs attempt to assess cancellation charges if you do not cancel the appointment with a sufficient amount of notice.  These cancellation charges can be significant, and the insurance company may attempt to make you pay them.
There are many specialized rules that apply to IMEs when the insurance company schedules them.  If you would like more information about IMEs, this article describes them in more detail.