What is a workers compensation settlement? Many people have heard about settlements.  You might know someone who settled their case.  Television commercials by attorneys often discuss settlements.
Basically, a settlement is an agreement between two sides to a dispute to resolve that dispute.  In workers compensation, this agreement is usually between you and the workers compensation insurance company.  If you want to know more about how settlements work, you can read this article I wrote that discusses Georgia workers compensation settlements in a lot more detail.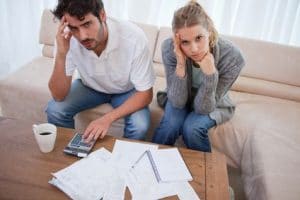 Many people do not know that they are not necessarily "entitled" to a settlement.  Settlement is something on which you and the insurance company have to agree.  So, if you want to receive a fair settlement, you need to understand why insurance companies settle cases.
Why are insurance companies interested in settling cases?
Almost all insurance companies are businesses.  Generally, they operate for profit like other businesses do.  This means they are in business to make money.
Insurance companies make money by taking in payments called "insurance premiums".  If you have insurance, you pay an insurance premium to an insurance company.  Most people pay premiums for car insurance and health insurance.  These premiums buy you coverage from the insurance company.
In workers compensation, employers pay premiums to insurance companies to buy insurance coverage for when a work injury occurs.  So, insurance companies get paid by employers to cover potential injuries.
When a work injury occurs, it costs the insurance company money.  They have to pay medical bills.  Usually they end up paying temporary total disability benefits and permanent partial disability benefits.  To make the most money, the insurance company wants to pay out as little as possible on work injuries.
What does settlement have to do with paying out less money?
When someone suffers a work injury, insurance companies try to predict how much that injury will likely to cost them in the future.  They are in the business of managing risk.
Insurance companies employ people to reasonably predict what an injury like the one that you have suffered is likely to cost them.  These people figure out how much they are likely to have to pay in workers compensation benefits if your case stays open.  They factor in things like:
How much will your medical treatment cost? Will you need surgery?
Does your injury keep you from going back to work? If so, how long will you be out of work?
Will your doctor give you a permanent partial disability rating? If so, how high will it be?
Could you qualify for a catastrophic designation?
Based on these different calculations, they come up with an estimate of what your case will cost them in the future.
Why is how much my workers compensation case will cost in the future important?
If you are considering settlement you need to know how the insurance company evaluates things.  You cannot just convince the insurance company to pay you a large settlement because you have experienced a lot of pain and suffering about your case.
In Georgia workers compensation law, pain and suffering is not something for which the insurance company has to pay.  What insurance companies will usually pay money for future exposure.  This means that they see that your case is going to cost them a lot of money in the future in medical treatment and other workers compensation benefits.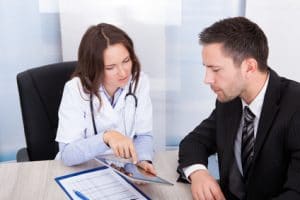 Just as an example, let's say the insurance company estimates your case will cost them $40,000 in the future between all the different workers compensation benefits they will have to pay.  The insurance company would then have a decision to make:
They could leave your case open and pay the benefits as they become due.
Their other option is to try to agree on a lump sum settlement with you.
If they choose the first option, they have to pay the benefits over time.  They also have to pay an adjuster or case manager to keep working on your case.
Because of this, most insurance companies will explore settlement.  Generally, the amount that they will offer you in settlement will depend on the estimate they come up with on what your case will cost.
If the insurance company thought your case was going to cost them $40,000 if it stayed open, they might pay you somewhere around $40,000 to settle.  They would do that because it would be a good business decision for them.  If they can save money and settle, they will usually try to do that.  Remember, most insurance companies are in business to make money.
Will the insurance company offer to settle for the amount of money that they estimate my case will cost?
Probably not.  Remember that the insurance company wants to make money.  Because of that, they will probably want to settle your case for as little as possible.  You or your attorney will have to negotiate with the insurance company to make sure you get the best settlement offer.
Can I get a lump sum award for my workers compensation benefits without settling?
No.  You cannot get a lump sum payout for your entire case in Georgia without settling.  Now, sometimes you might be paid a lump sum out of permanent partial disability benefits but you can't be paid a lump sum amount for your entire case apart from settlement.
Do I have to have a workers compensation attorney to settle my case?
No.  You can settle your case without a worker's compensation attorney in Georgia.
That being said, I would strongly encourage you to talk to a workers compensation attorney before settlement.  Once a settlement is finalized and approved, your case is over and you cannot change it.  Talking to an attorney before you start discussing settlement will often prevent you from making a big mistake.
If you have questions about settlement or some other Georgia workers compensation issue, I am happy to provide you with a free consultation.  This article I wrote discusses how that works, how long it will take, and what you will learn.