To those struggling with a Workers Comp case:
We understand that things are probably tough for you right now. But, here you are because you realized that you should know more about work injuries and how workers' comp can help. It's a step in the right direction.
Injuries are made worse when you have to deal with your employer or their insurance company who seems to understand all of this so well and assures you to just trust them. Then you think, "Is what they are telling me true? Am I getting treated fairly or not? Am I being taken advantage of?" Those are hard questions to answer if you've never been through this before. Prior to the injury, you probably didn't care that you knew so little about Workers Comp, but now that you are dealing with an injury, that lack of knowledge becomes scary.
Besides trying to figure out what doctors you're allowed to pick and what type of medical treatment you need to get better, life keeps happening around you. Your bills are still due every month even though you're out of work. Suddenly, this accident at work puts everything you've worked so hard for at risk. Does this sound familiar?
We've helped injured, hardworking people in workers' comp claims for our entire careers. We know the hardships you are facing. No, it's not easy or fun. But, you owe it to yourself and your family to learn fast or find a trusted helper to have by your side. Our firm tries to do both – provide good, helpful information the insurance company won't give you and to provide our expert legal help to those who want us to stand beside them through this often life changing process.
Chances are we have some articles or videos on the issues you have questions about, so please check those out. If you want to reach out to us, we'd be honored to discuss your particular situation with you.

It took me probably too long to finally get a lawyer when my work comp claim started and I had no idea what I should do. I read reviews and upon recommendation of several people started the process of getting a lawyer. I am fortunate and lucky to have come across Perkins Studdard. Jason and his team has taken care of me since the moment I first called them and made sure any and all questions I had were answered as well as working hard to get me my settlement so I can continue receiving treatment. If you're looking for a good law firm to represent you in your worker's compensation case I would highly highly recommend this one.
Autumn Fields
I highly recommend Perkins Law Firm. Throughout the whole process Perkins team kept me updated and explained everything very well. I am very pleased with their work. You will not be disappointed!!
trina flornce
Mr. Perkins and team…Tina* they have all been so awesome. Always available to talk to me with any concerns. Kept me informed on my case all the way. Greatly appreciated!
Missy Cherry
Amazing! Jason and his team were very helpful and had the best communication by far. Walked me though every step with great detail and had answers for any question I had. They handled my case better then I could imagine, it was a weird case and they stayed on top of it and kept me updated every step of the way! Highly recommend this Team! Thanks so much to Jason and his Awesome team! -Brittney
Brittney-lee orourke
This law firm is very good at what it does the staff and the lawyer's that were involved with my case all were very perfesional and curious I couldn't ask for a better law firm I want to thank everyone for a great job thanks Les Ryan
Leslie Ryan
I absolutely love this group of attorneys, when I was at my lowest they did everything they could to help me get justice for my injury. I believe if I were to have never picked my phone up and called the amazing group that helped me I definitely would not have received my idea of rights. If you have an issue and are just not sure please understand that they will help you, stay in contact, answer any question you have, and for sure get you the justice you deserve I thank them from the bottom of my heart and I will definitely refer them to anyone who has been hurt because they most definitely care about their work and clients.
China Jones
The entire law office was attentive and responsive to all of my concerns dealing with my workers compensation case.
Luv Locs
If you must get a lawyer involved, you'd do well to work with Jason Perkins and his team at Perkins Studdard Law. They were thorough in gathering information and in sharing all the steps in the workers comp process specific to my case. Jason and the team were responsive to my bevy of questions and concerns. I appreciated the informative videos and consultations provided by Jason over video meetings and multiple phone calls. I hope I'm never injured on the job again. However, if I am and if my employer responds as my previous employer did, I'll contact Perkins Studdard Law immediately to handle the case.
moombi
Everyone at Perkins Studdard was kind and professional. They were always extremely responsive and answered all questions that I had and followed up to make sure I had an understanding of what was going on along with emailing videos to explain every step of my case so I would know what to expect and be prepared. Jason is a very genuine person and I trusted him with my case. He answered so many questions for me even before I retained him as my WC lawyer. I highly recommend him and his associates at Perkins Studdard.
Dana Bess
Great staff and very knowlegable. They treat you like family and work hard to get you what you need. Highly recommended.
Josh Carter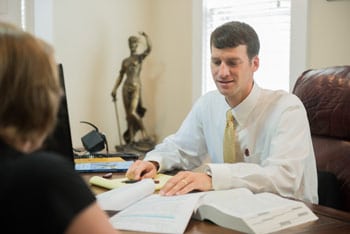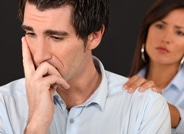 Don't Worry: Our Team is on YOUR Side
At Perkins Studdard, our team works directly for you. We do not do represent any employers or workers' compensation insurance companies. Both Jason Perkins and Travis Studdard have devoted their legal careers to making sure injured workers receive the workers' compensation benefits they should. If you want to learn more about Carrollton's workers' compensation attorneys and the rest of our team, you can "meet" them on our team page or call us at (770) 285-1198.