Workman's Compensation Lawyers that Get RESULTS
Many people have frustrations after an injury at work.  You need medical treatment, but the insurance company will not approve it.  They try to order you around.  Are you at their mercy?
No.  At Perkins Studdard, we make it our mission to help you get the treatment and benefits you should.  Part of that mission is helping you understand your rights.
We have designed our website with free articles and videos about Georgia's workers' compensation law.  Take a look around so you can better understand your workers' compensation rights or learn more about a free consultation with one of our attorneys.
Get a FREE Workers Comp
Legal Consultation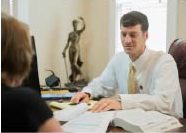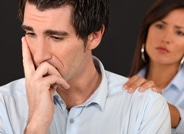 Don't Worry: Our Team is on YOUR Side
At Perkins Studdard, our team works directly for you.  We do not do represent any employers or workers' compensation insurance companies.
Both Jason Perkins and Travis Studdard have devoted their legal careers to making sure injured workers receive the workers' compensation benefits they should.  If you want to learn more about our workers' compensation attorneys and the rest of our team, you can "meet" them on our team page or call us at (770) 214-8885.